CHARACTER BUILDING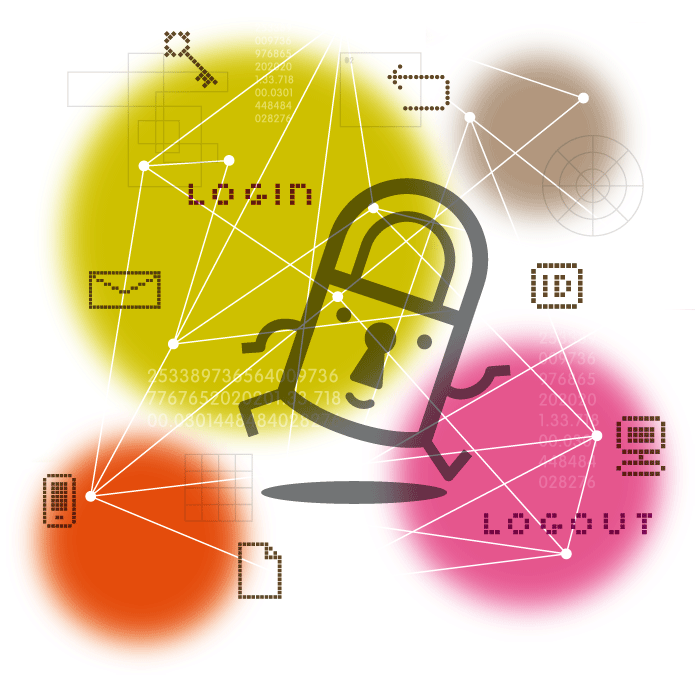 Erasmus University wanted to raise awareness amongst its students and personnel concerning the use of digital media. A campaign was designed in which a character gives advice how things are best kept safe.
Project: Digital Safe
Client: Erasmus MC
Use: Brochure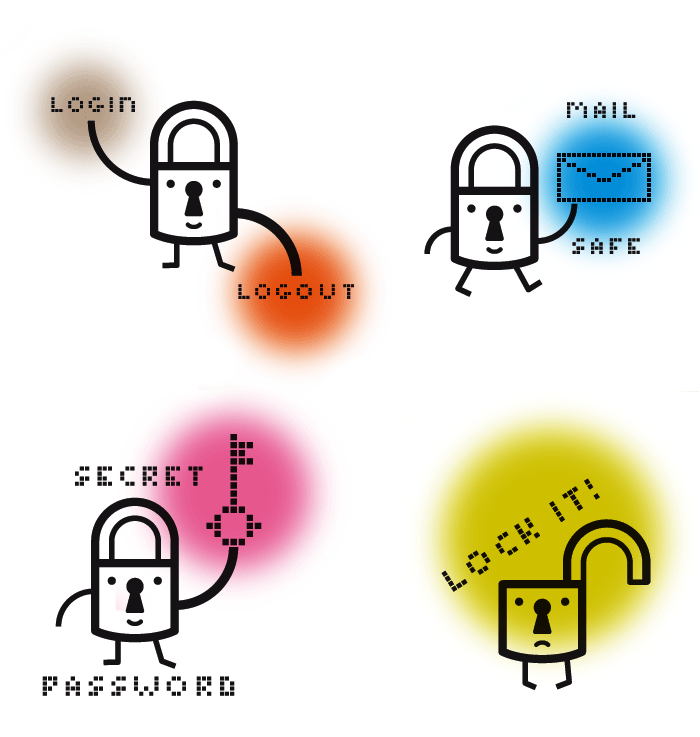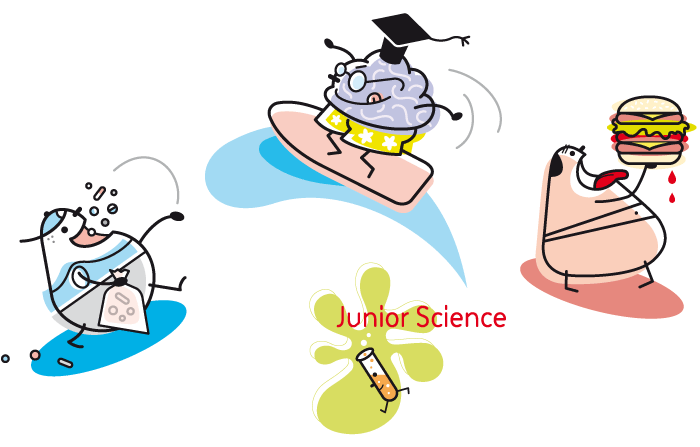 'Junior Science' organizes thematic workshops on a regular basis for young students. Comlpex subjects are brought in an entertaining manner introducing them to the world of science.
The theme in question is always depicted humorously in the context of an everyday situation. Themes: neuroscience, epigenetics & pharmacology
Client: Junior Science – Erasmus MC
Via agency: Opus Design
Use: Brochure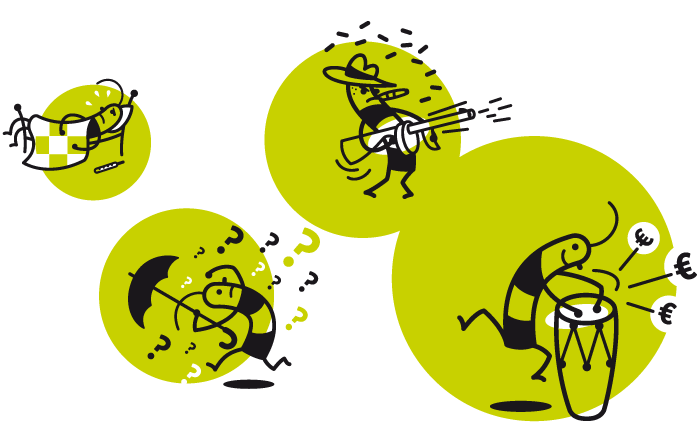 'Assets & Liabilities' is a publication of the Ministry of Transport and Public Works. It contains a multitude of financial data. As a counterpart a character was developed that constantly pops up amidst all the digits and along the way illustrates some (hard to translate) Dutch financial terminology – eindejaars koorts – afreken cultuur – kasritme.
Client: Ministry of Transport and Public Works
Via agency: Haai
Use: Book

The Maritime Museum had thought out several quests for children to help them discover all sorts of interesting thing about the collection. For each quest a maritime-character was developed who helps the children find their way around.
Client: Maritime Museum Rotterdam
Via agency: Zijwit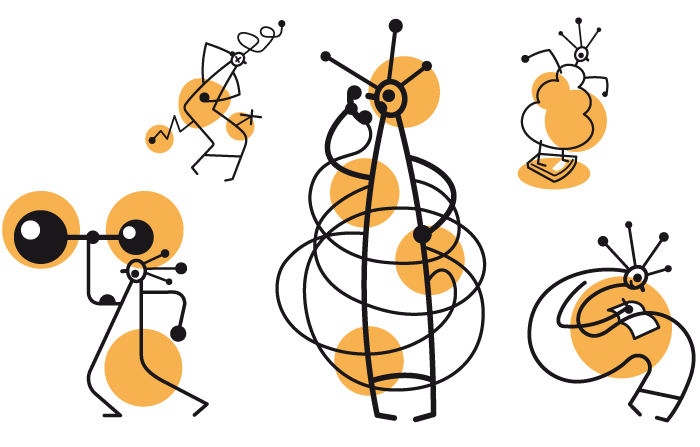 Healthcare organization Parnassia developed a step by step stop-smoking-course for it's clients. The process is visualized with the aid of a playful character who acts out each step. Because there was a limited budget available a simple illustration style was chosen. The illustrations can also function as pictograms.
Project: Stop smoking-course
Client: Parnassia
Via agency: Hollandse Meesters