UIT JE EIGEN STAD (< this is a testcase!)
Urban farming is the next big thing when it comes to sustainability in the field of food production. Uit je Eigen Stad, situated in Rotterdam, is first urban farm in Europe.
I teamed up with copywriter Helene de Bruin and together we created a design- and communication proposal.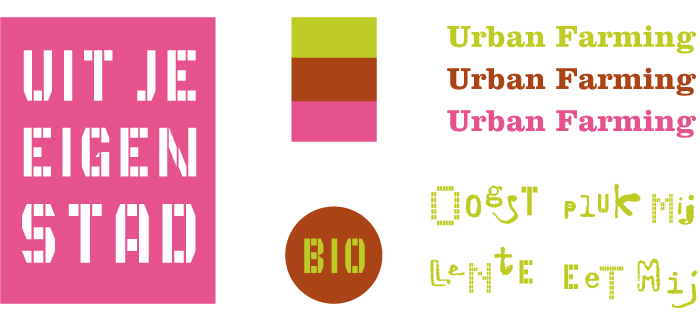 LOGO + COLOR + TYPOGRAPHY

We chose to create a playful and fresh look as a strong counterpart to the harsh industrial look of the city.
One of the ambitions of Uit je Eigen Stad is to get local residents involved in food production. For this purpose we developed a colorful visual style with a slightly naive quality which, above all communicates joy and fun. The articles and small poems are all written tongue-in-cheek.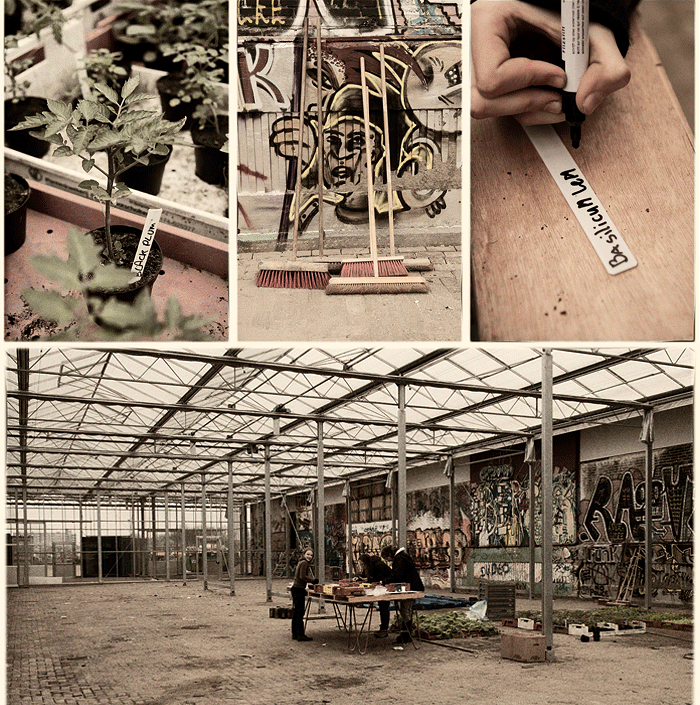 STARTUP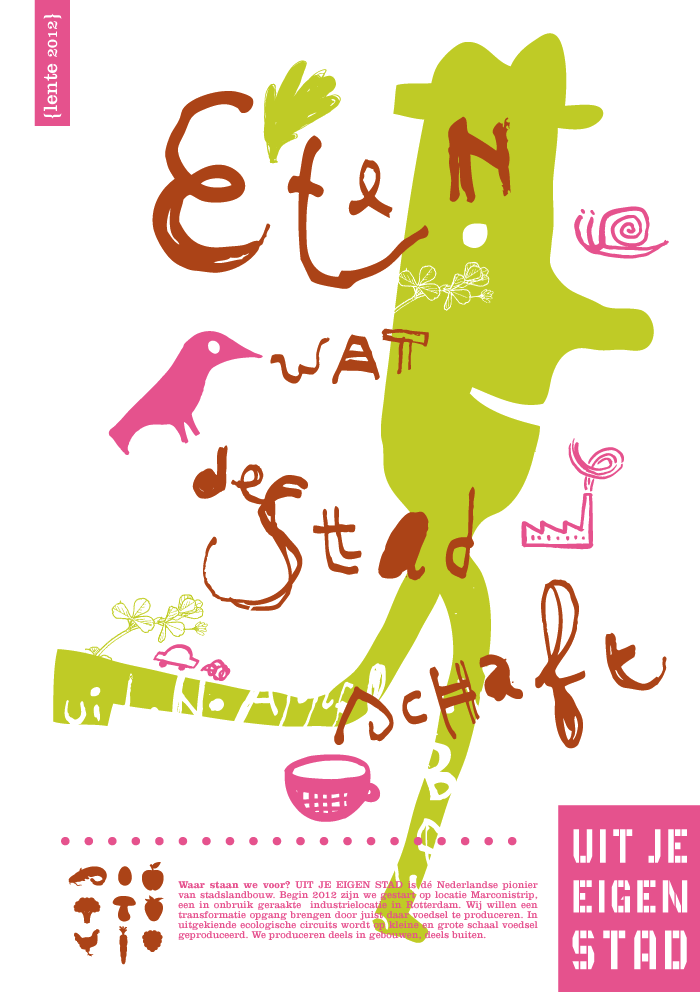 A3 > FRONT = POSTER (back = newspaper)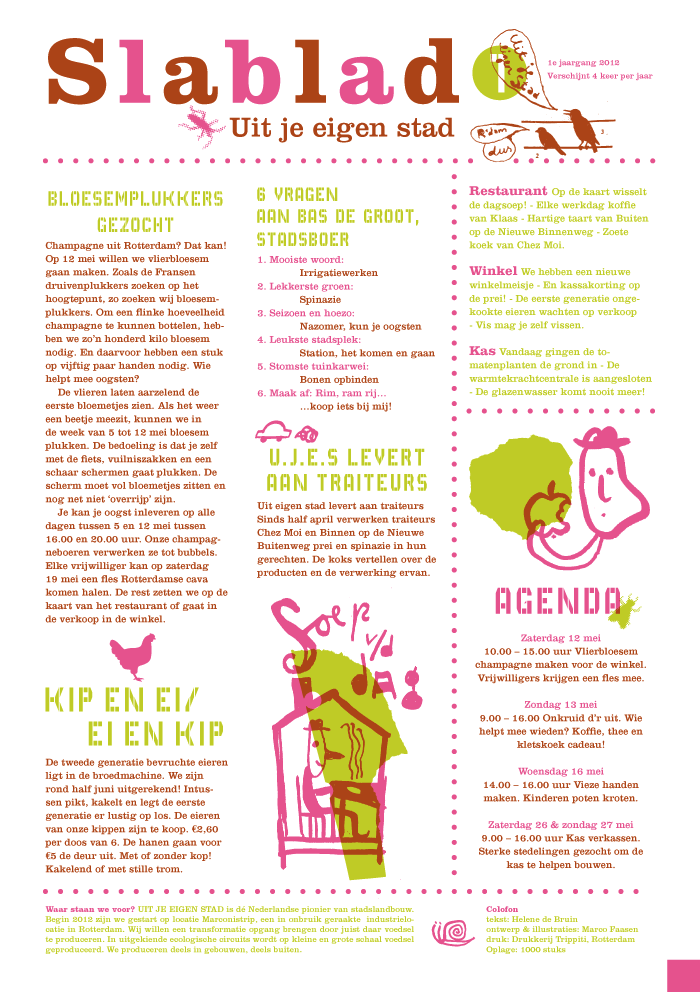 A3 > FRONT = NEWSPAPER (back = poster)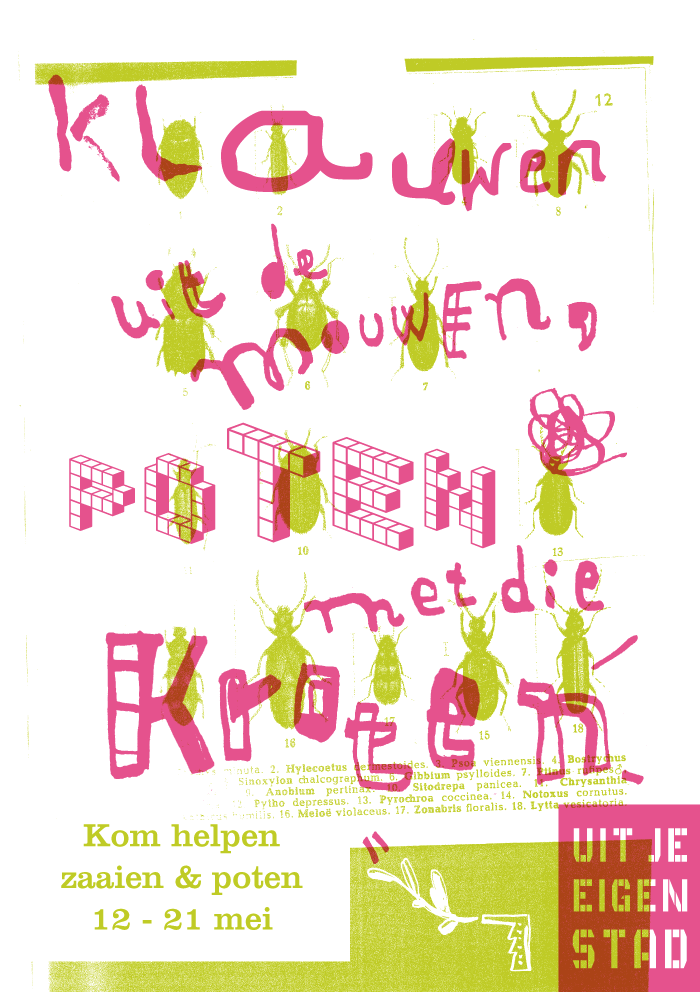 Sowing and planting-day for volunteer